Saturday, June 25, 2011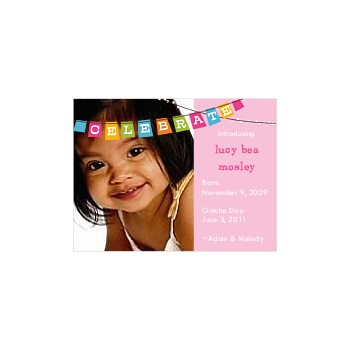 Celebration Banner Pink Birthday Invitation
Graduation invitations and announcements by Shutterfly.

Posted by

Melody
at 9:15 PM
3 comments:

Friday, June 3, 2011
I have waited a LONG time for this, so please excuse me while I post a few of my favorite pictures of
Miss Lucy Bea Mosley.
The very first day we met her. 4 days old.
I'm a Rock Star!
She has a psychedelic halo!
Sweet, Lucy Bear.
Lucy's First Birthday!
I can see you!
Cheesin' for the camera.












Posted by

Melody
at 1:04 PM
4 comments: